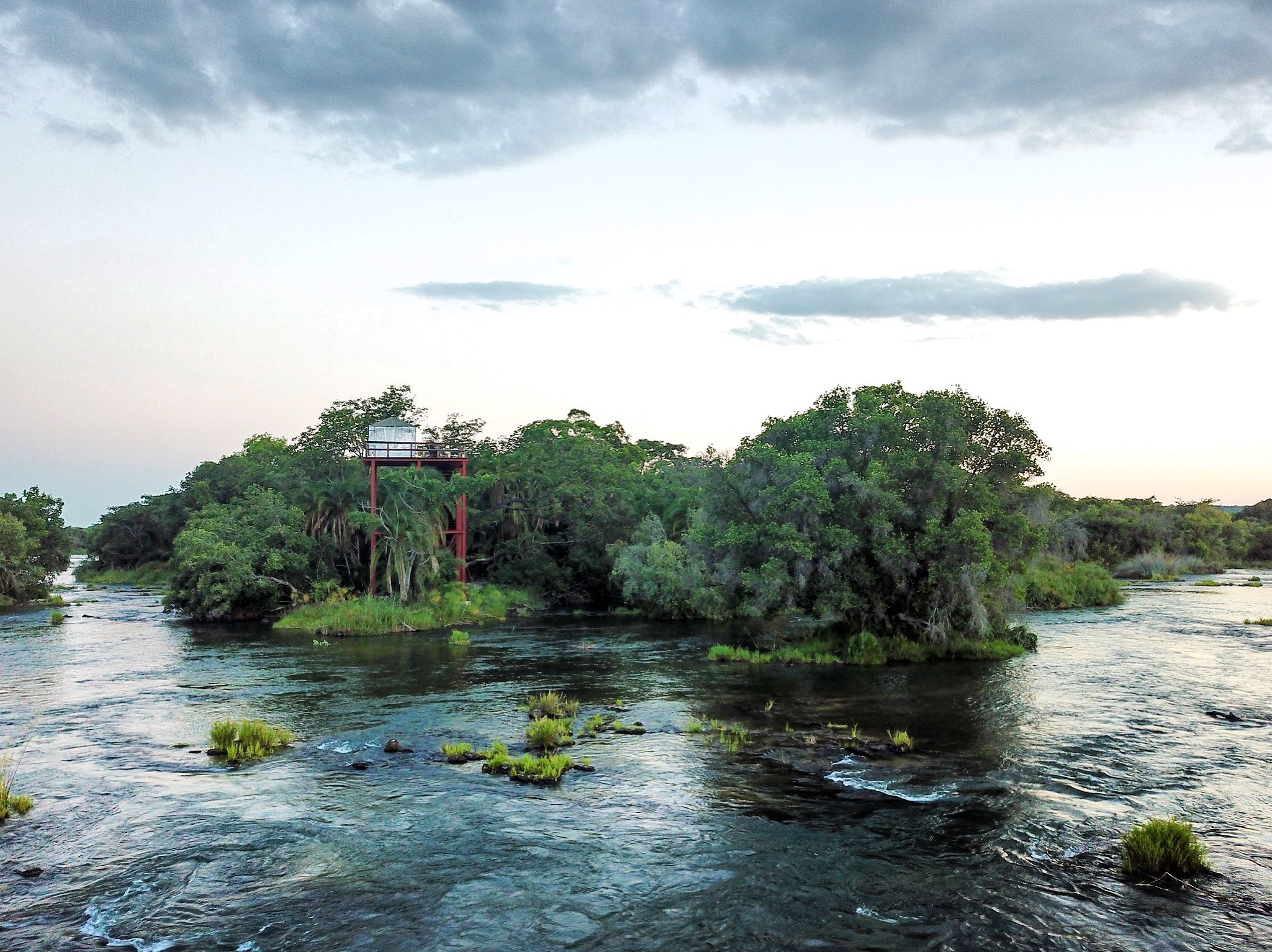 What's essential to you? We've been asking this in our quest to ensure that we're living from the heart. To make sure that we don't forget what is really important to us as individuals and as a community, as humanity, as we move along the journey of life.
There are all kinds of moments that remind us of life's essentials, moments where purpose and meaning are as clear as our October sky. Moments that wake you up. Out in remote wilderness areas like the Zambezi, being awake for life is not merely a pleasantry, it's essential to living harmoniously alongside wild creatures, in Mother Nature's embrace.
To strip things back, to get closer to our core, we've "broken down the walls" and welcomed guests to sleep out under the stars, in a treehouse built right on the banks of our private island in the Zambezi. Far from unwanted and unnecessary distractions, there is a freedom up here that isn't easy to find. A genuine, simple, noble freedom.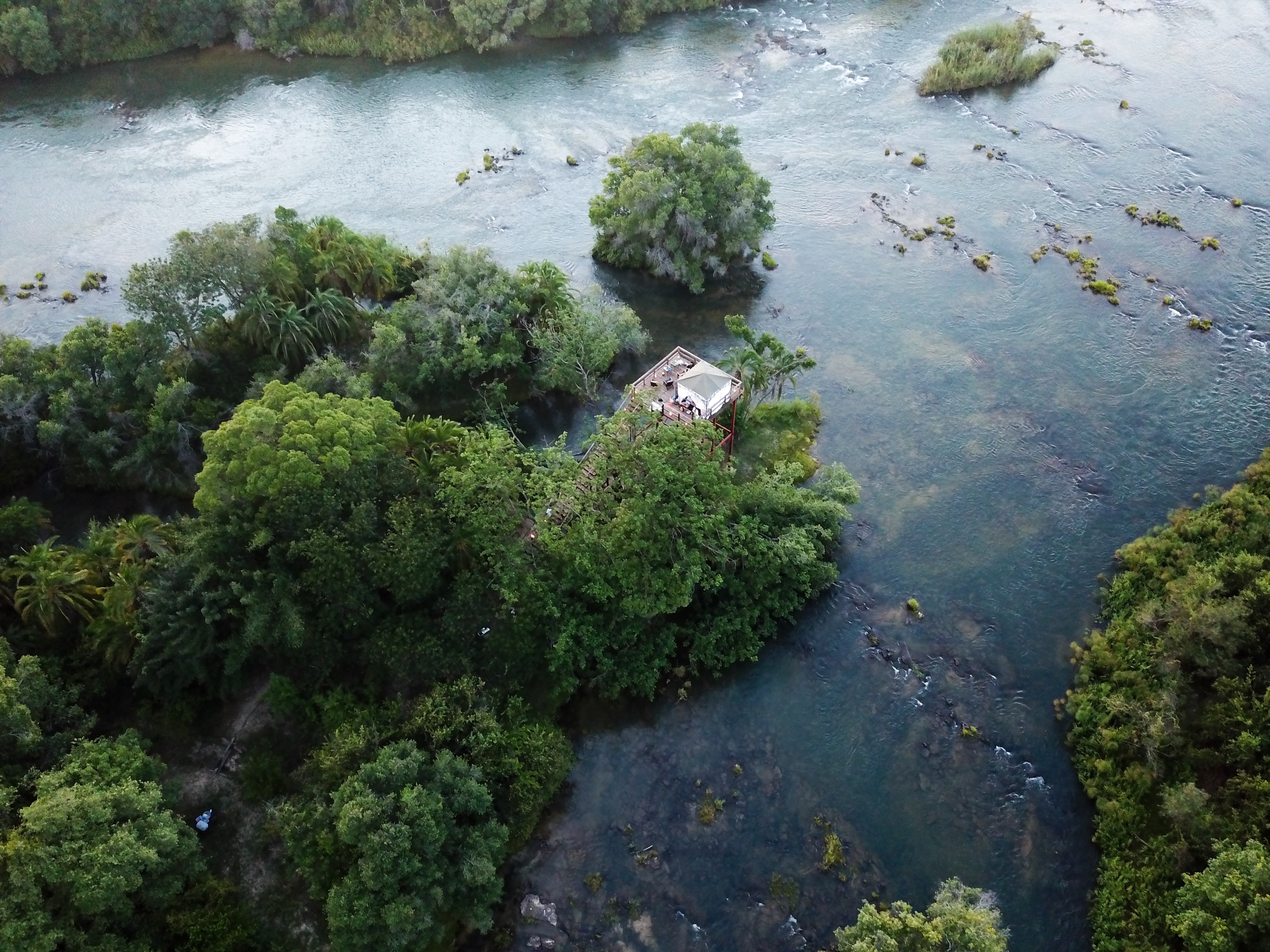 40 steps take you up to your private bed draped in a mosquito-net and sundowner lounge, with a Persian rug and chairs beside a silver service "mini-bar". A bucket shower stands on a lower tier and a simple loo up top. Our security guard keeps a look-out through the night below, giving you privacy and safety, while you fall asleep and wake up to the flow of the river and a most magical uninterrupted sunset and sunrise.
We don't want to share too much, we'd prefer you to experience it for yourself, to create your own tales and memories, to feel the sensations without our prompting. But, below is a glimpse of what to expect – a few moments from our guests' sleepout experience and a look at your bed in nature.
For more information, please feel free to contact us: reservations@royalchundu.com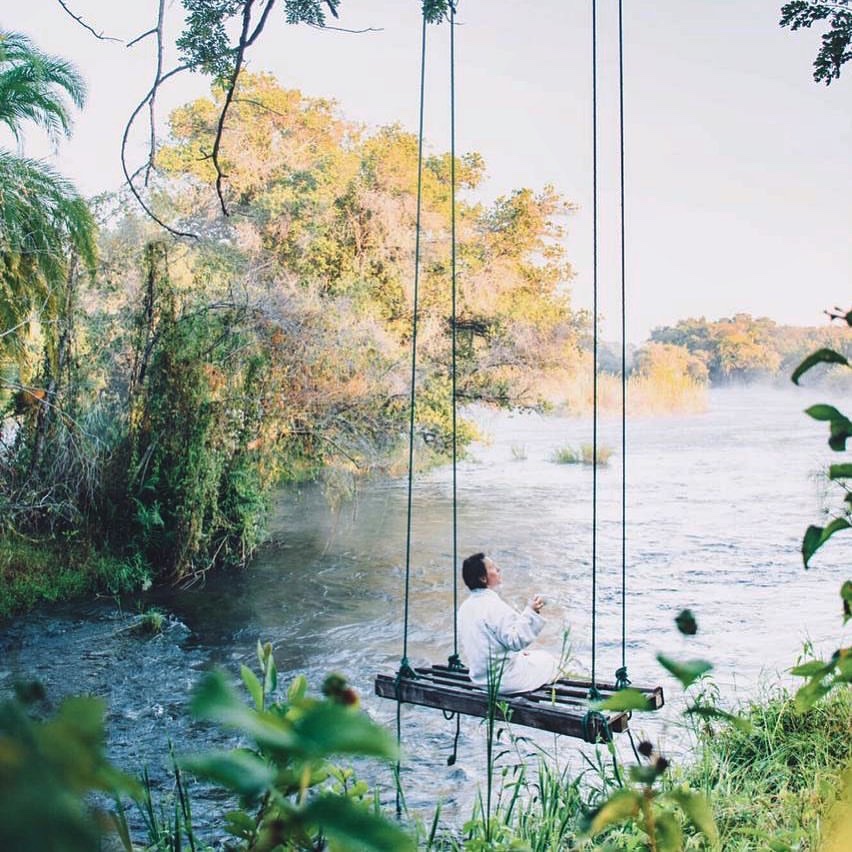 Above: Image by Melanie Van Zyl of our guest @khakiclare witnessing the start of day on the Zambezi.
She recalls, "It was pretty dark by the time we made it to the island sleep-out deck at @royalchundu in the middle of the Zambezi River. After a chilled dinner amongst the roaring of the rapids, we scaled the massive deck by light of hurricane lanterns and on peering over the edge in the dark, I could juuuust make out the shape of this swing hanging from a teak tree below.
I'd already decided the insta-celebrities rocking Balinese beach swings could be damned, for I was going to be having my morning coffee swaying beneath the canopy of a Zambezi jungle.
When the morning light broke through the roaring of the rapids; I looked over to realize this swing hung above a raging river. The distinct possibility emerged that it was maybe not designed for me to leap aboard, coffee in hand, dangling toes above water.
But that's what I did anyway…"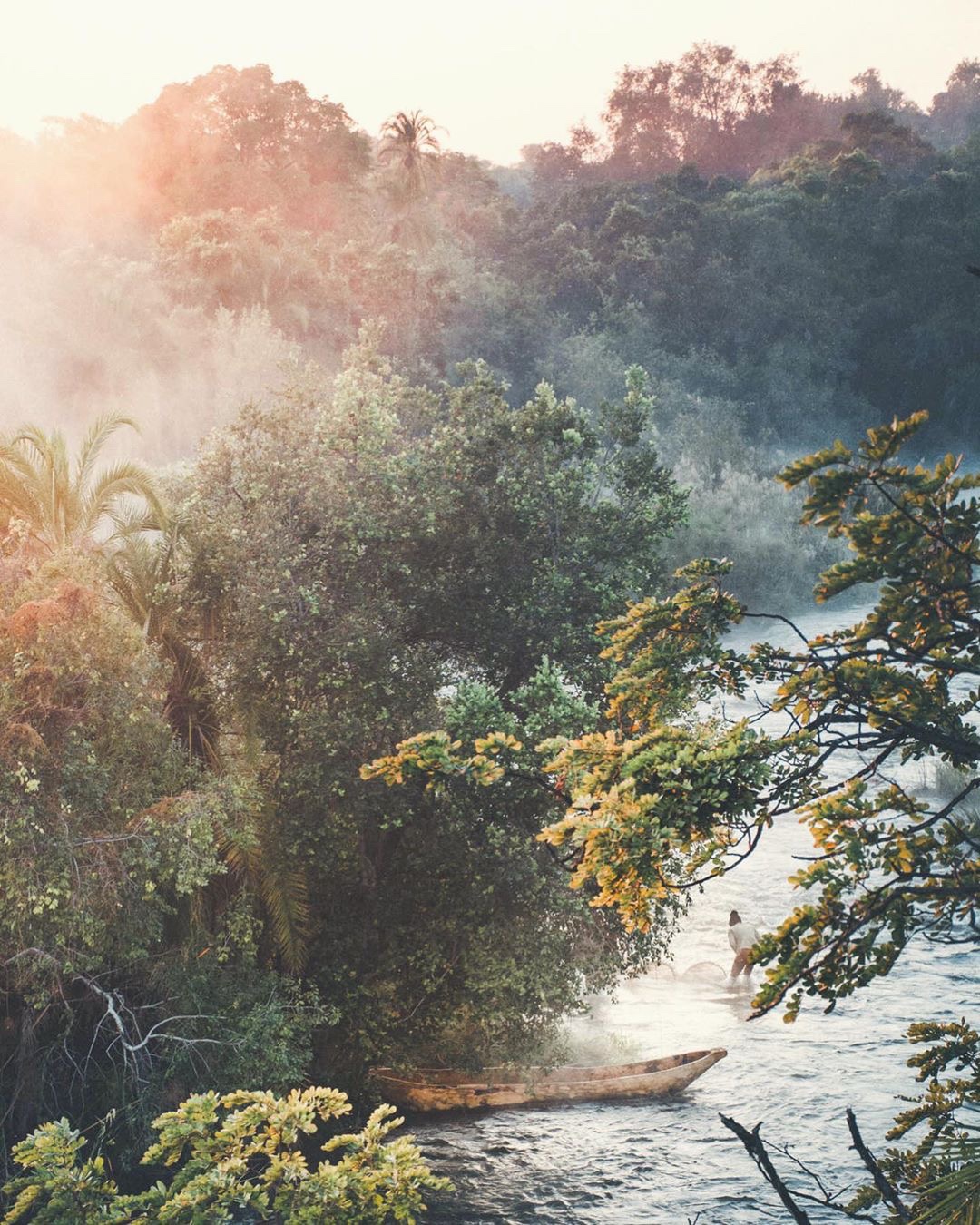 Above: Image by Melanie Van Zyl
"Dreaming of magical misty mornings on the Zambezi River with the best buddies. After sleeping outside below a smear of stars, at sunrise, a trio of fisherman paddled past us in an old wooden canoe. They set about placing their traditional basket fish traps in the rapids and before the suns rays had even peaked over the jungle forests of the Zambezi's islands, they were off again. It's Parrotfish season out on the waters right now. One of the big elements taught in the South African field guide course is the interconnectedness of the natural world. Both animals and humans – we're all part of one heaving, breathing, living system. More and more, I'm of the thought that conservation needs to shift focus from protecting the wilderness (and Africa is really blessed with so much of this) to helping the people living outside and alongside it. To better look at the ways humans harvest in harmony."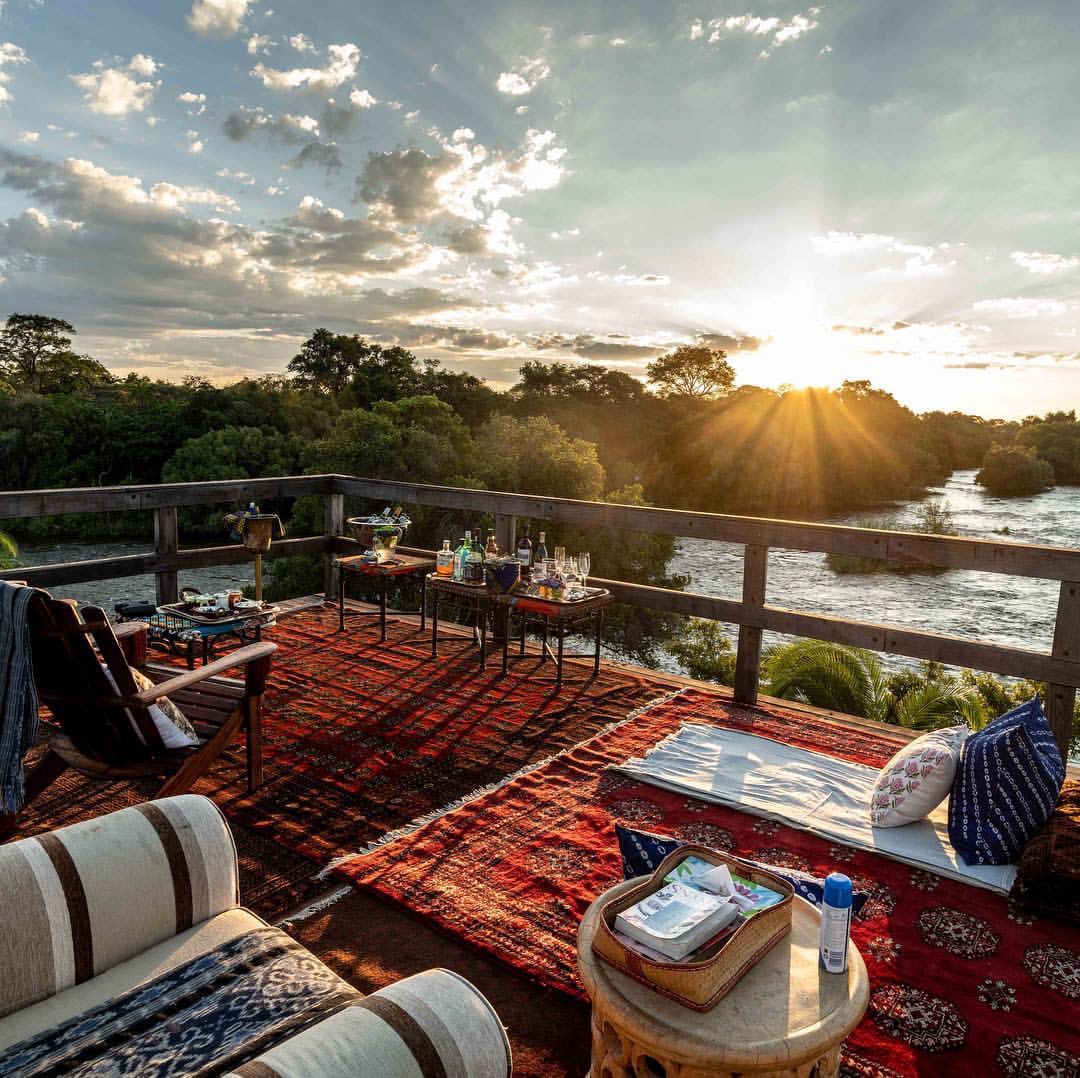 Above and below: Dan Achber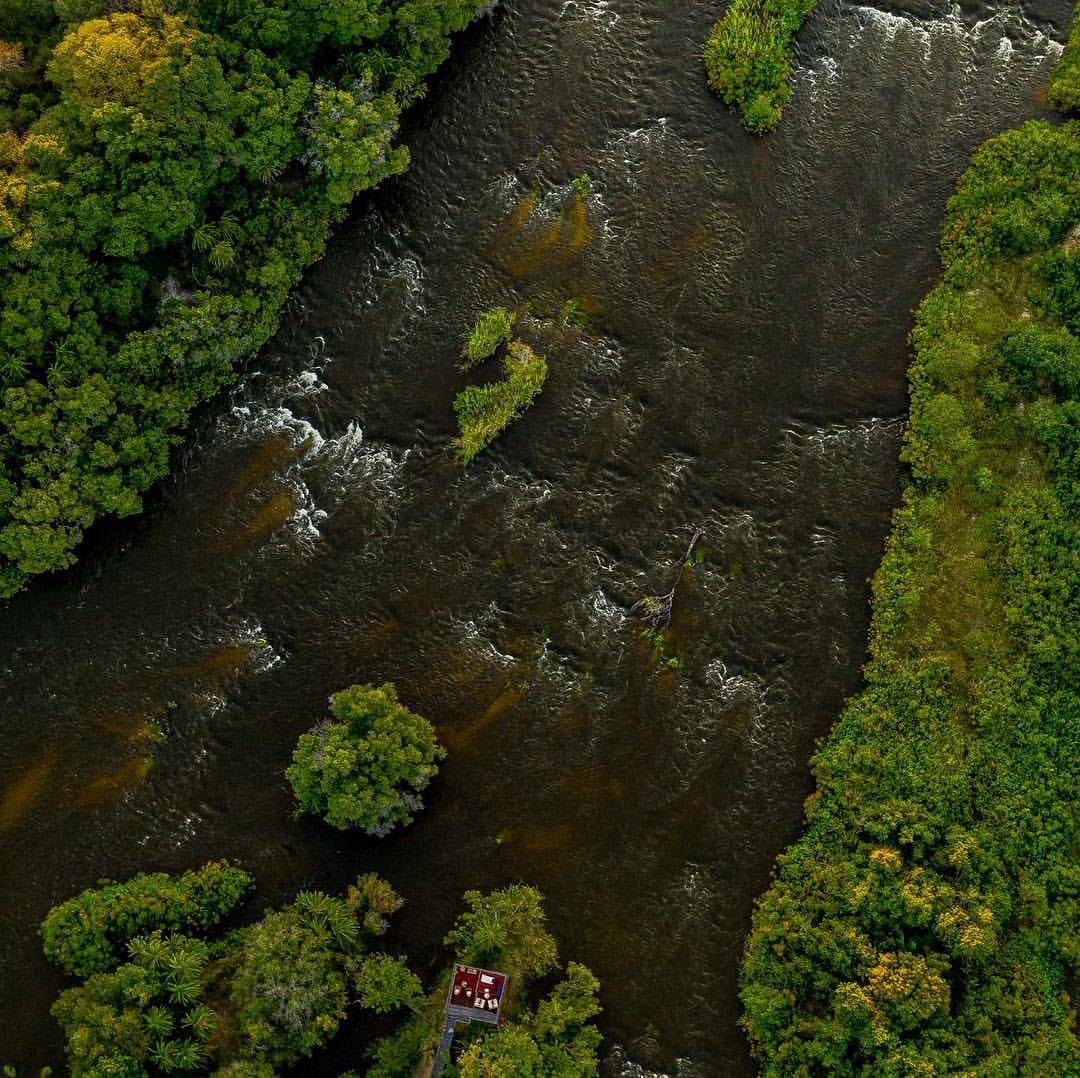 "At the very bottom on this first shot is the marvellous Royal Chundu sleep out platform. I'm hard pressed to think of a better spot to watch the sun go down over the Zambezi. Thanks @tinaaponte & @royalchundu for having me." ~ Dan Achber
Image above and below: Dan Achber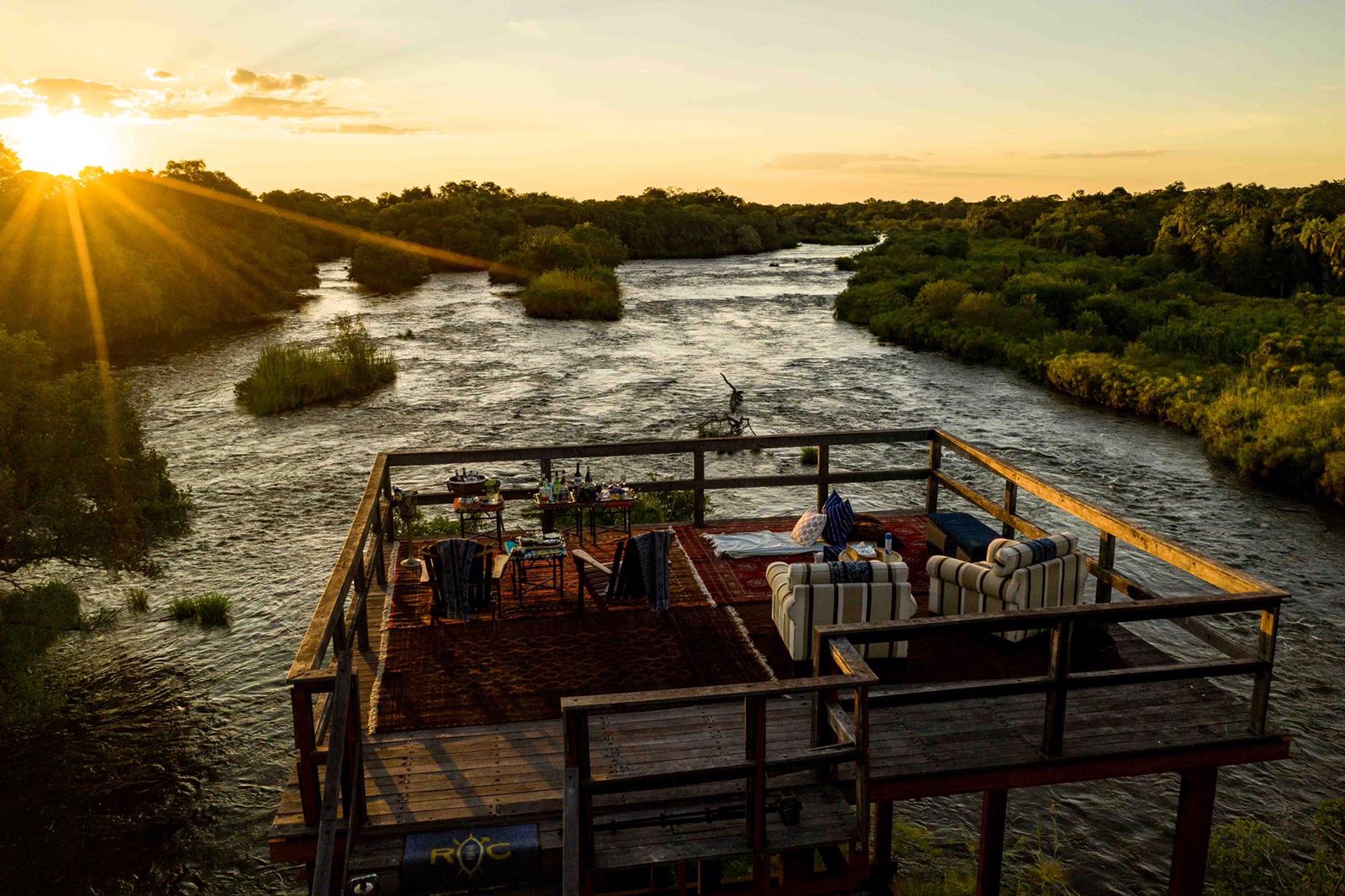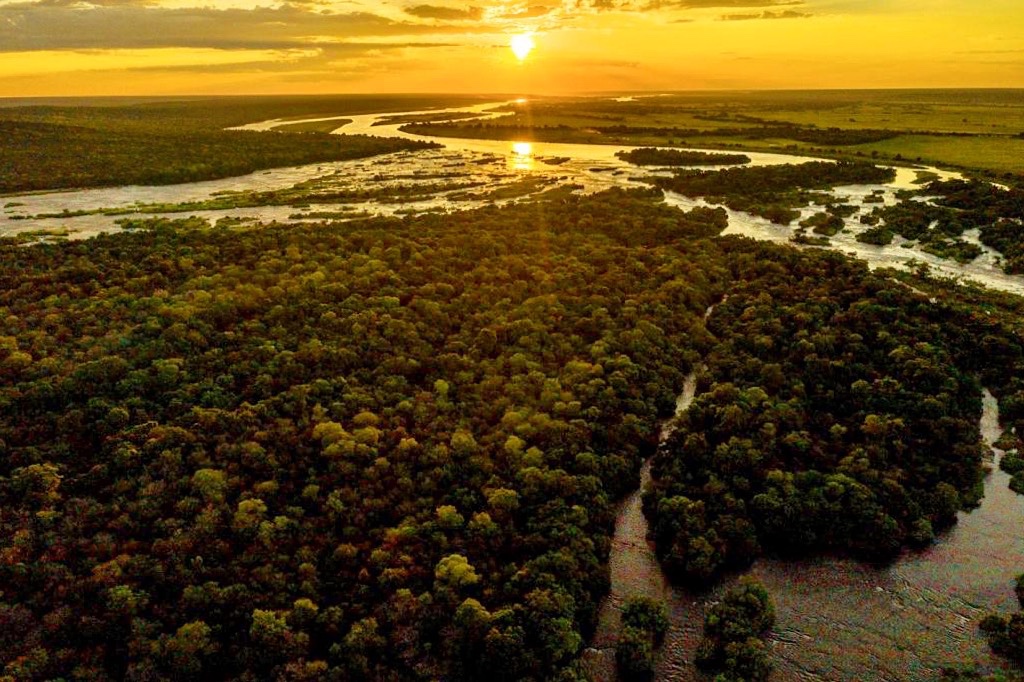 Images below: Lulu Wood
"Adventure is an essential in our relationship and keeps the spark alive. We jumped at the opportunity of a night of adventure with the Royal Chundu sleepout activity. It was absolutely spectacular! This is Zambia at its finest!"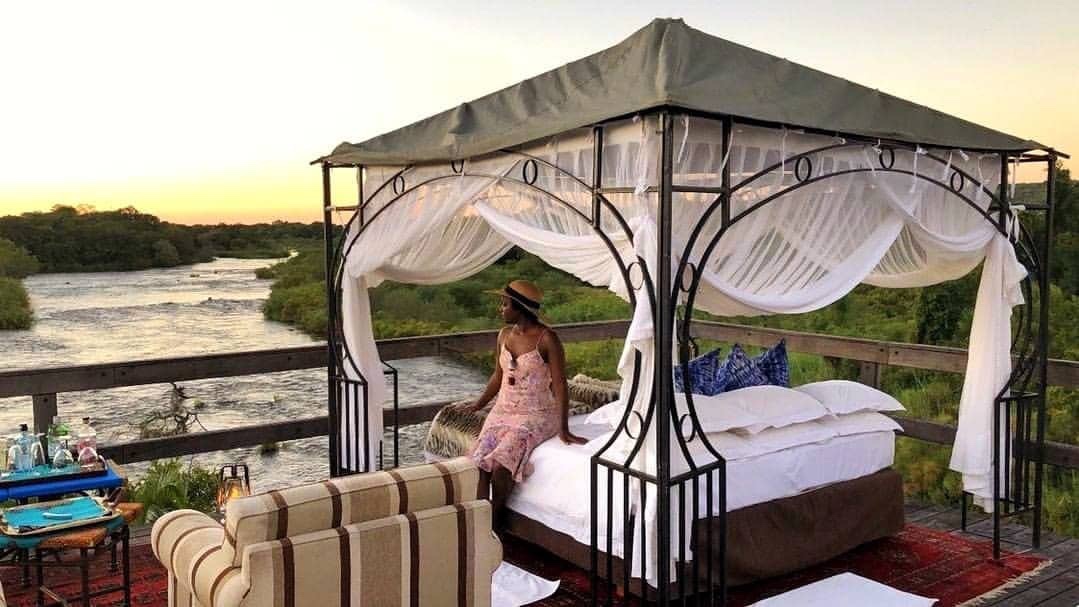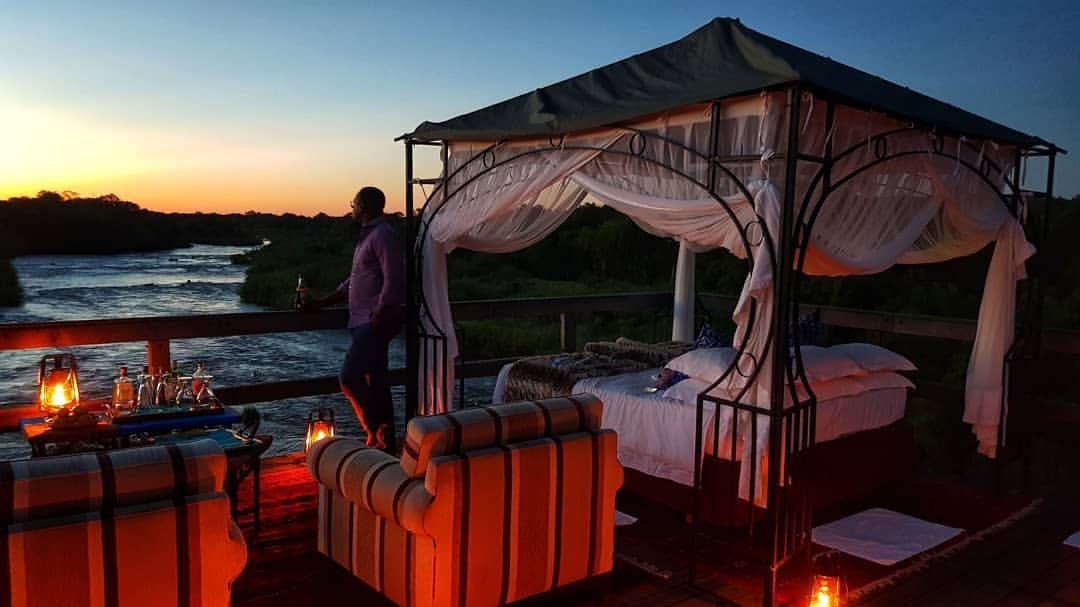 And below: by Clare Eastwood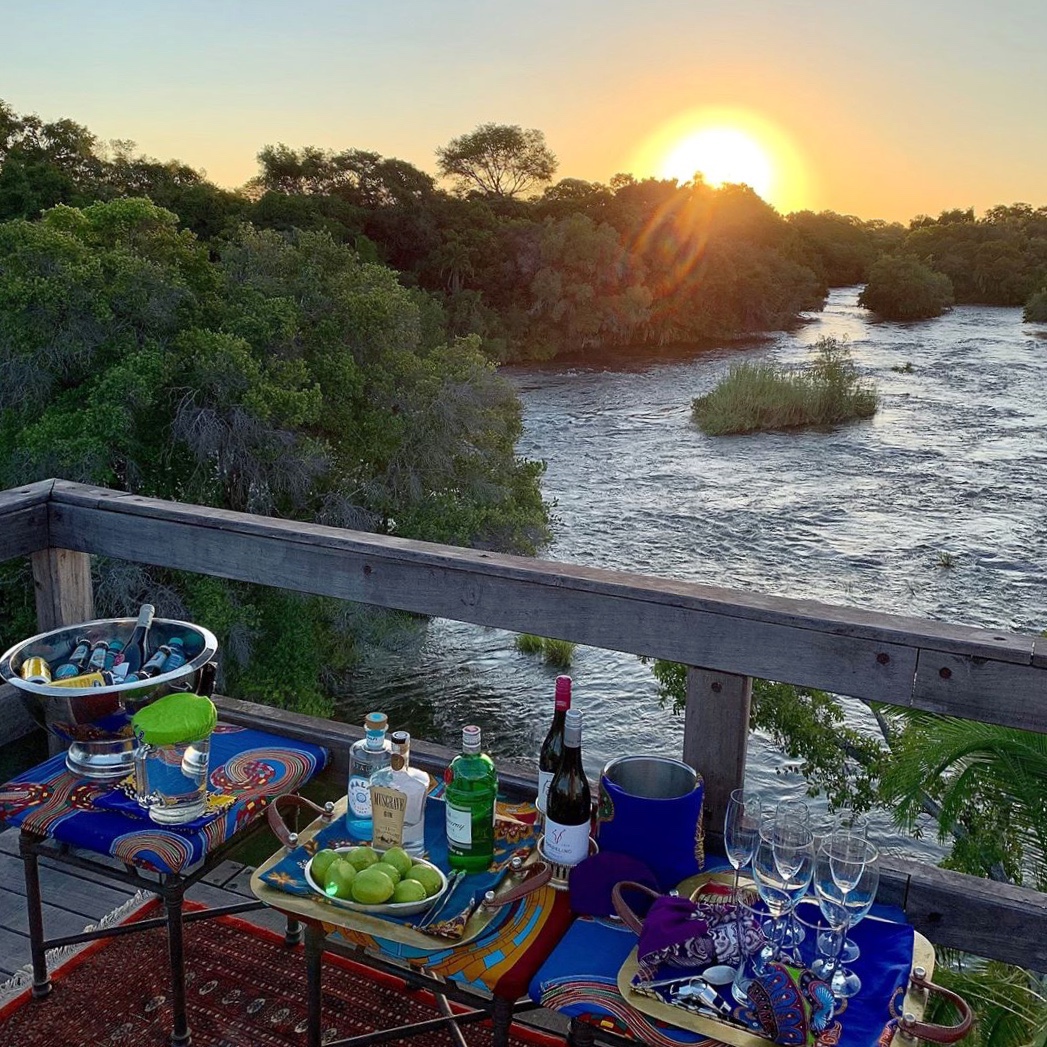 ---
And a few more from our own nights up in the trees…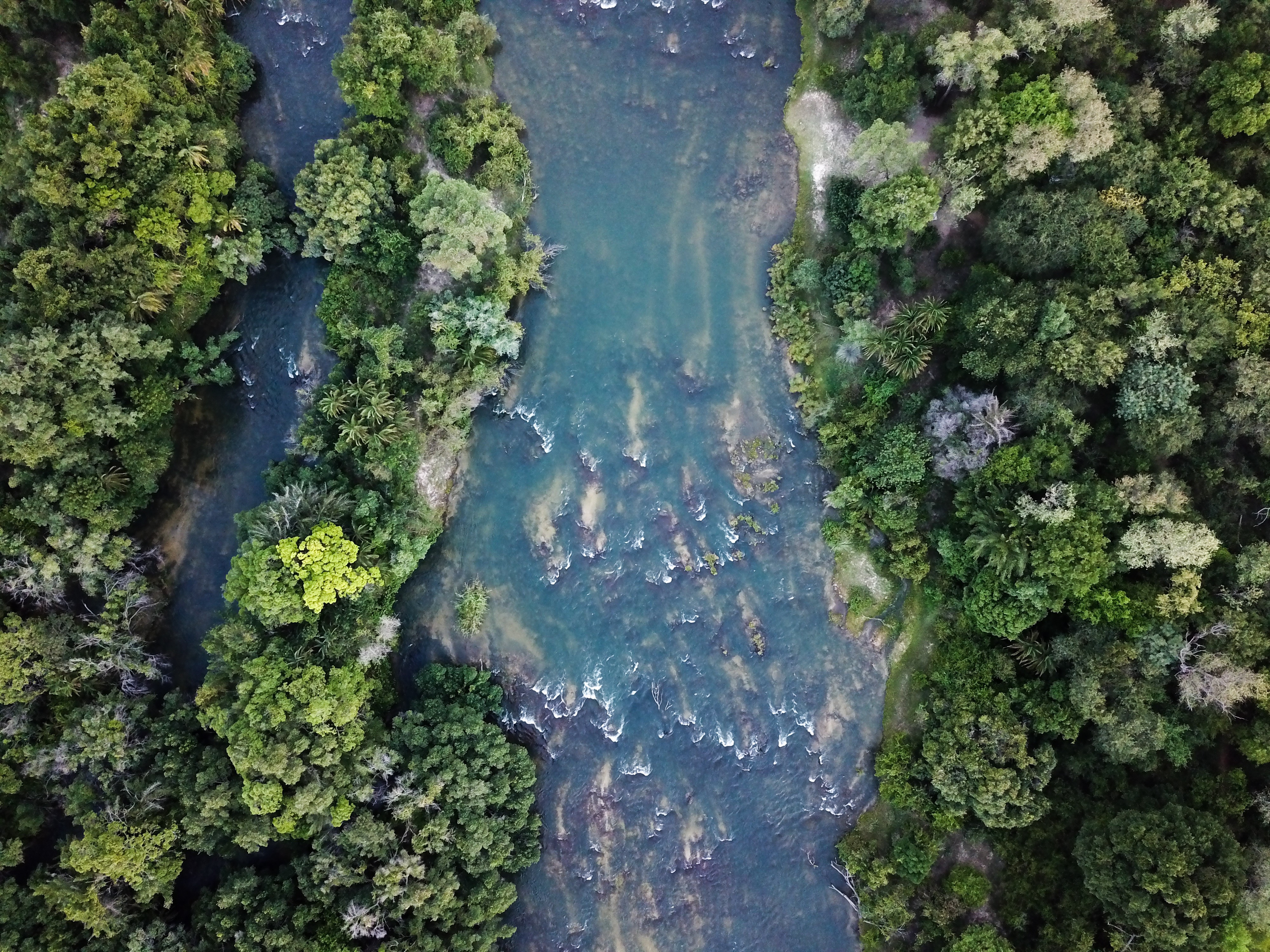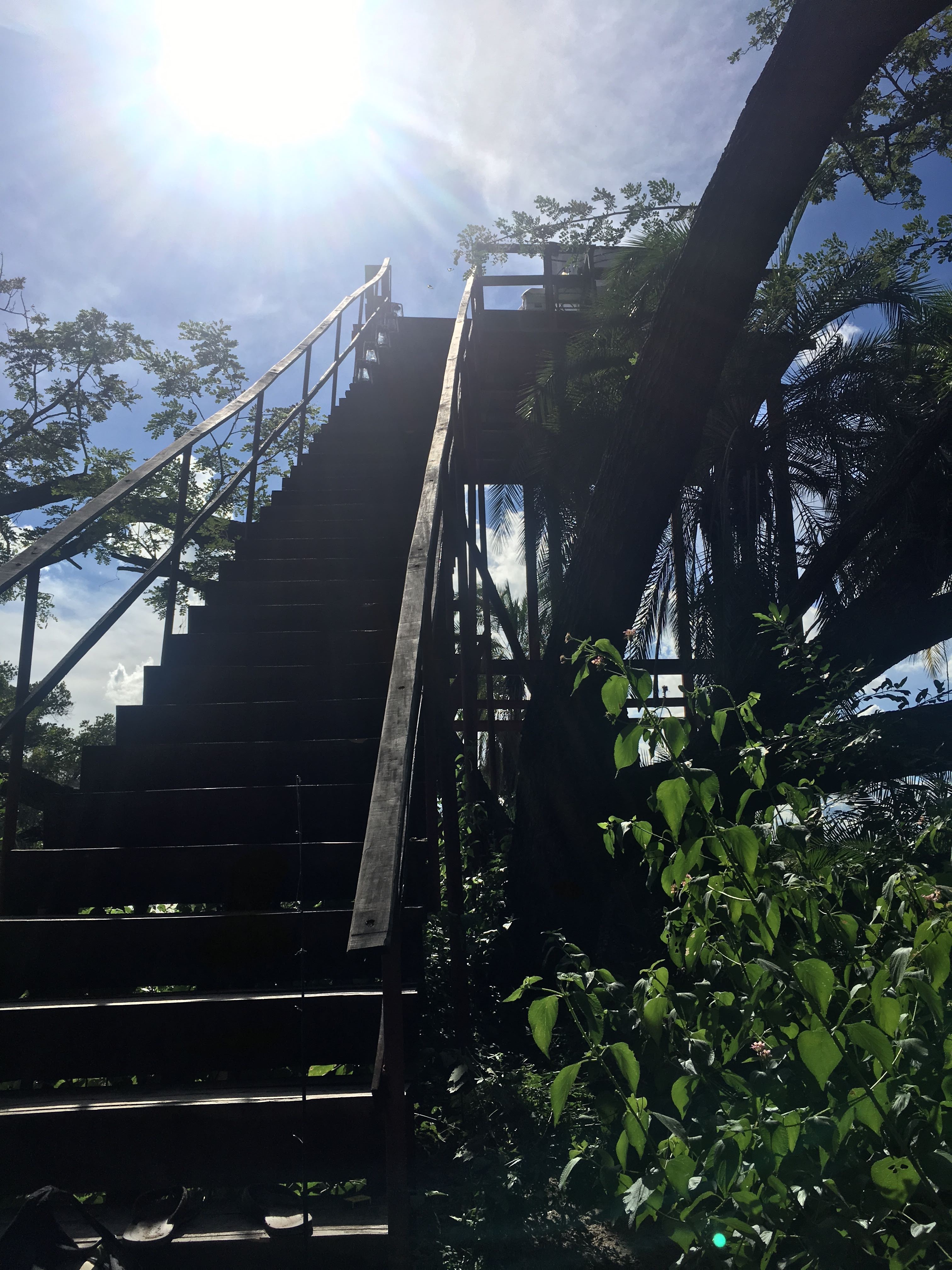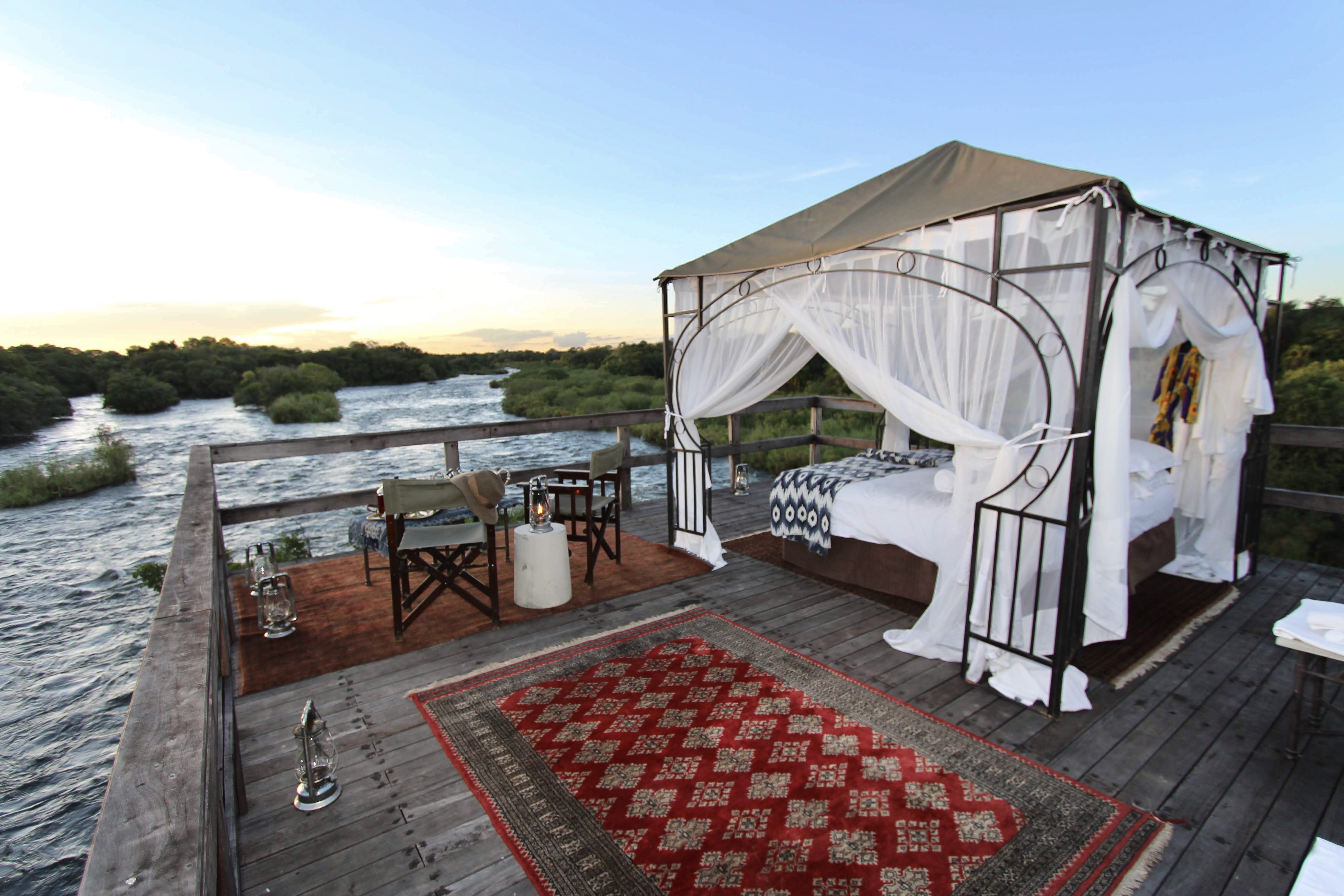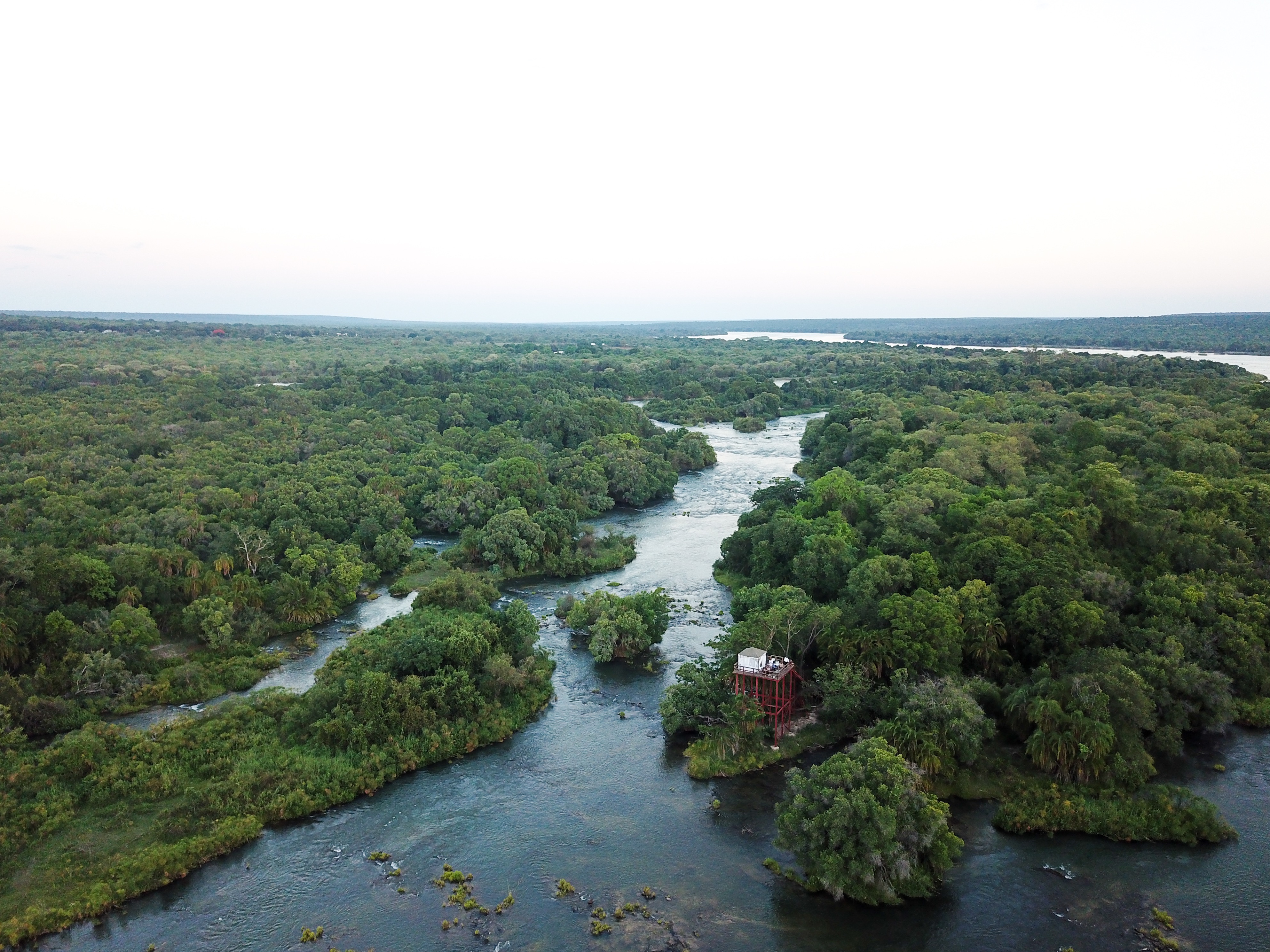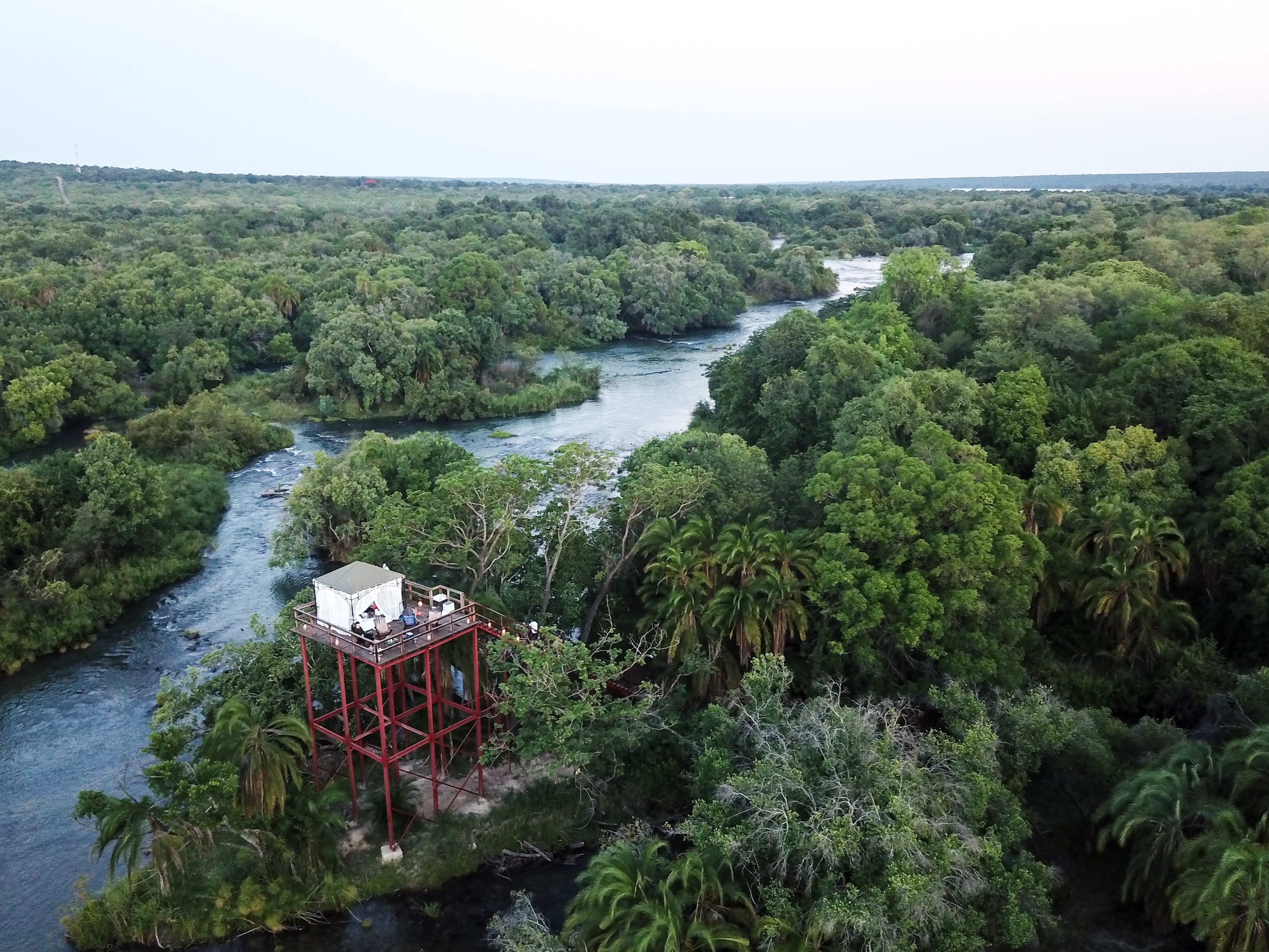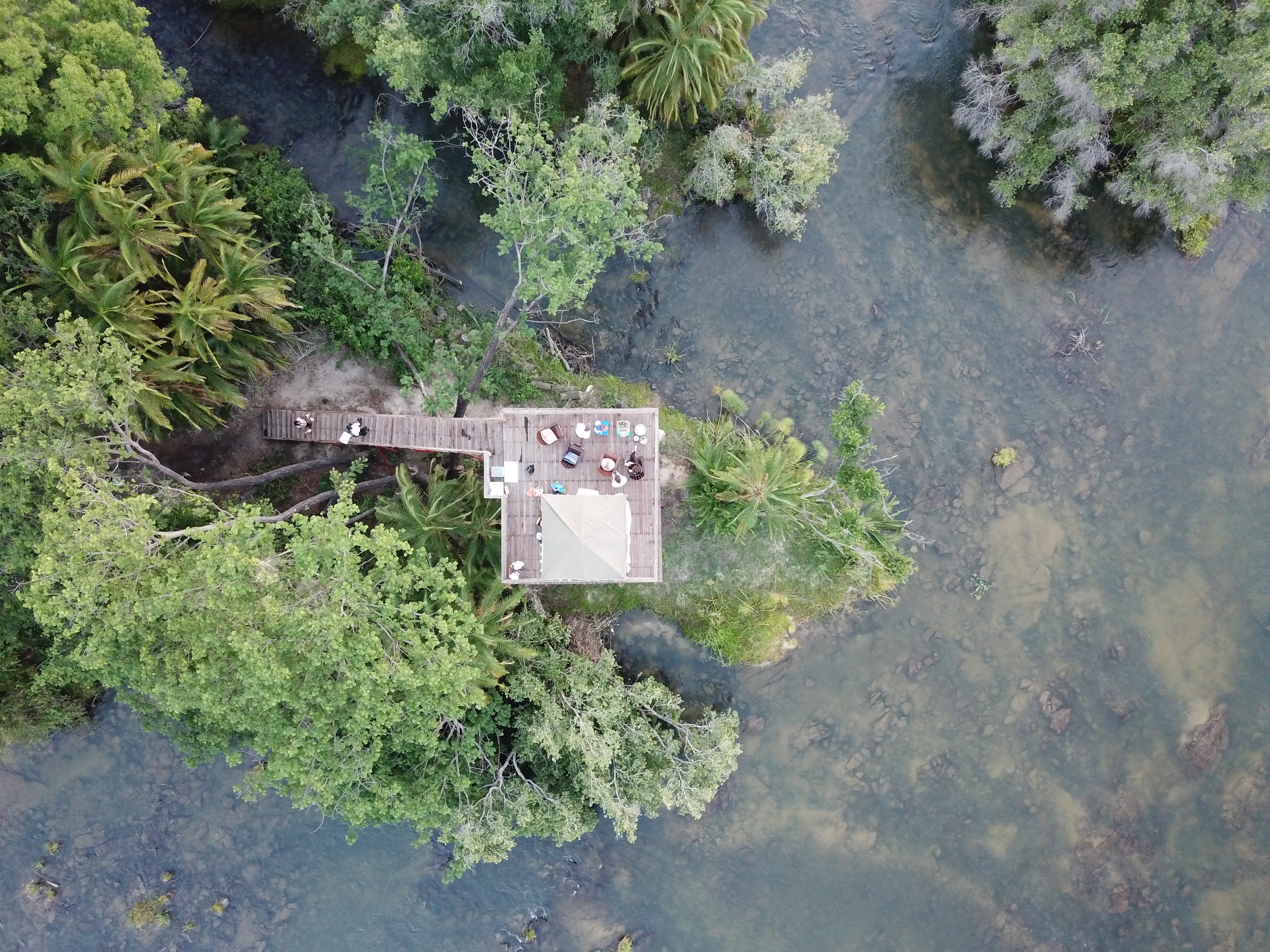 "Simplicity is the ultimate sophistication." —Leonardo da Vinci
---