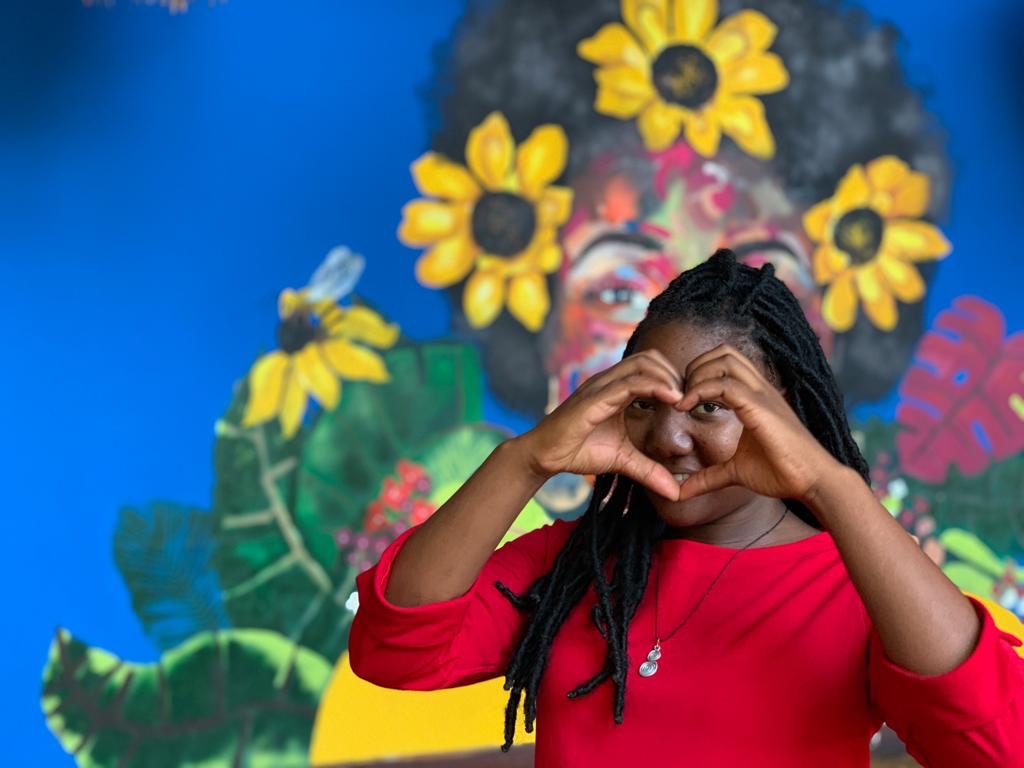 An Artist's Rendition
Mwamba Chikwemba is a visual artist based in Lusaka, Zambia, and the newest creator to take to the walls of Royal Chundu.
As with her artwork, there is so much more to her than meets the eye. A world much deeper than simple paintbrushes and strokes, one with a message that is both universal and beautifully personal and native to Zambia.
The colours, stories and details that flow from her hands, onto her canvas, reveal so much about our home in Africa. They are, fundamentally, what inspire us and give us a sense of place and purpose. They are the essence of Zambia.
Discover them for yourself in our interview with our Artist-in-Residence below as we delve beyond.
With one wall already complete, we can't wait to see how the next two take shape under Mwamba's directions. Follow our blog for updates.
Meet Mwamba Chikwemba
How did your path lead you to where you are today in your career as an artist?
I developed an interest in art while at high school. I started to paint on canvas and created murals based on the feminine African personality and my connection with a head wrap commonly known as ''chitambala'' in Zambia or "duke".
I've been a full-time artist for the past two years, mainly working from home.
In 2012, I graduated with a certificate in Information Communication Technology and received a diploma in Public Administration from the National Institute of Public Administration in 2014. After that I worked as a till operator for Pick 'n Pay, in Woodlands, Zambia.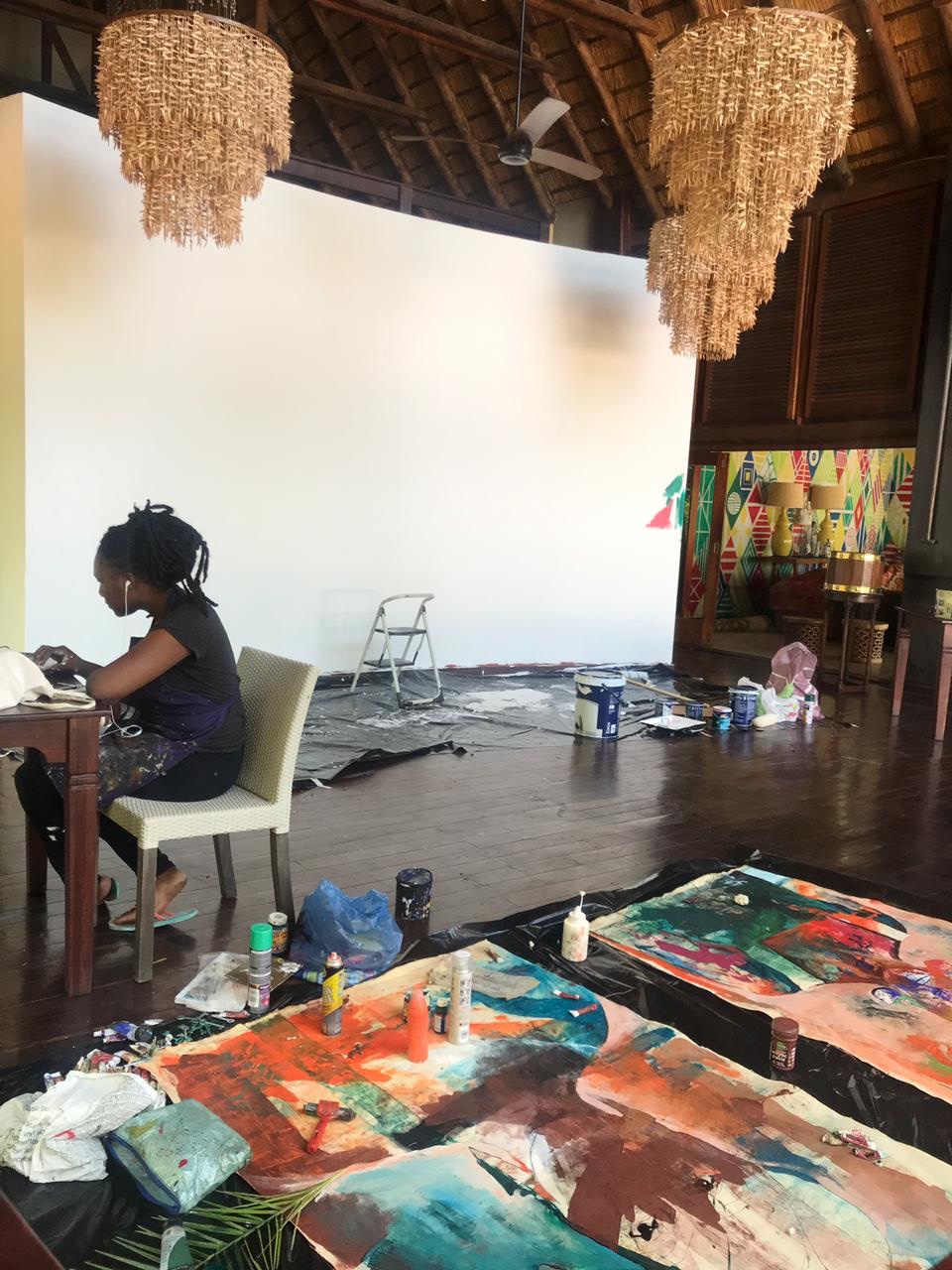 Then in 2016, I was selected as Artist of the Month for June by the German Embassy in Lusaka, Zambia. In 2017, I attended a National Women's Workshop and competition in Livingstone held by FSD Zambia, and I was the 2nd prize winner. In July this year, I was an Artist-in-Residence for three months at the Great More Studios in Cape Town. I'm an active member of the Zambia National Visual Arts Council and am currently on the committee. I've also participated in a number of local and international exhibitions.
What attracted you to working with Royal Chundu?
Tina Aponte, the owner of Royal Chundu, saw some of the work I did in Livingstone with the Greenpop organisation. From there, she contacted me and told me about the Wall of Art project at the lodge. I was so excited and immediately fell in love with the space and the fact that I would be the first local Zambian artist to be part of the project. That was very exciting for me.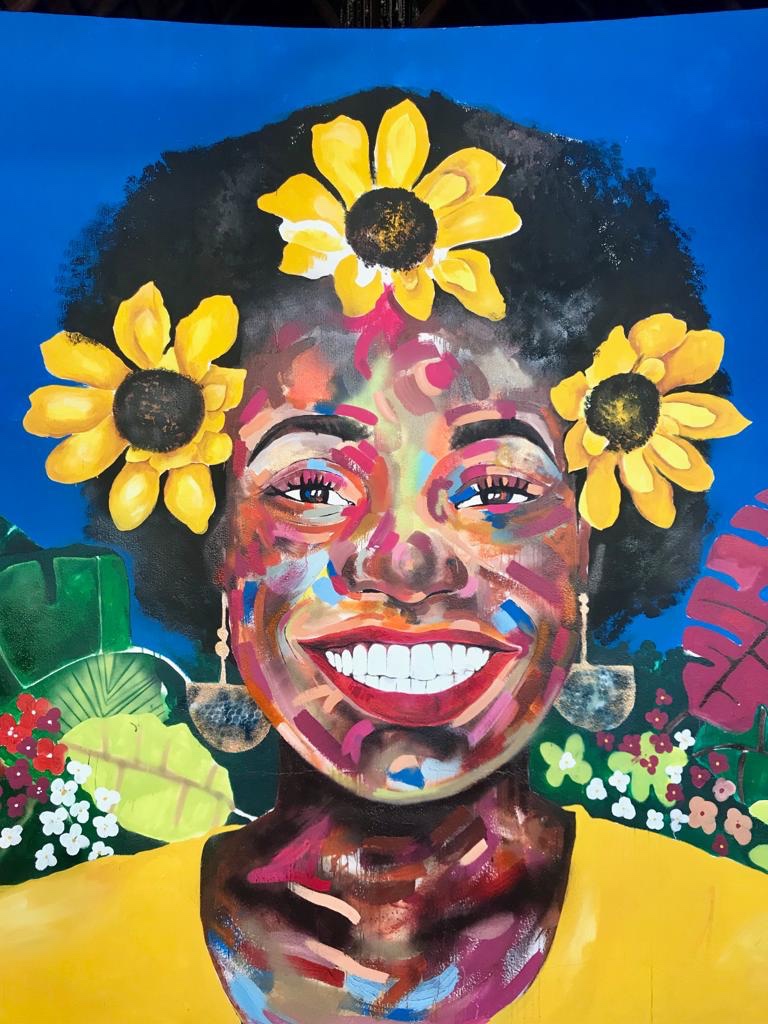 What kind of work are you currently involved in and attracted to creating?
Currently I am involved in painting and am learning more about different kinds of media, such as welding and installation art. Despite being a full time painter, I am more attracted to sculpture, specifically metal sculptures.
What kind of studio do you have?
My studio space is in Matero, Lusaka, Zambia. It's not permanent as I am still with my parents, but I am hoping to build my own permanent studio soon. I am currently using my Mum's shop as a studio.
What is your process like as an artist?
When I am creating, I allow myself to explore and experiment… At times I don't even know what I am doing until I am done with the artwork. Sometimes I work with a theme, then I look for images around my community based on my theme. And then I decide which media I will use and what size would work best with the subject matter.
During the process of creating my work, I am generally relieved, happy and sad at the same time – it's a very emotional moment for me. And when I start creating I don't want to be disturbed. Art for me is a best way to express and process feelings – whether they are good feelings, like love or inspiration, or sad ones, like a broken heart and loneliness. Feelings overflow in me, and art allows me to unload my heart and soul, and help my mind to process my emotions.
What can you not do without as an artist?
For me, inspiration is the key to my creativity and it's an important tool in the making of my work.
What inspires you, in life and your work?
In life, I am inspired by my parents – their love and support and the hard work it took to raise, shelter, educate, push and nurture me and my siblings. They have always pushed me to do my best. When it comes to my work, there have been a few who have encouraged and inspired me. Some are people I have never personally met, but their art has lit a fire under me, and activated my desire to create.
How has living and growing up in Zambia influenced your work?
Growing up in Zambia has influenced my work so much. Being an artist in a country where people don't recognize art or that one can pursue art as a career, it has been hard. Zambia influences my work from the subject matter to the colours I use.
Despite the ups and downs, Zambia has paved the way for me in my career. I see it as a very bright place to be and I am inspired by its colors, which I see in my everyday life, the energy that young people carry, and the confidence, power, happiness and peace. It is all in my work and is all influenced by my mother Zambia.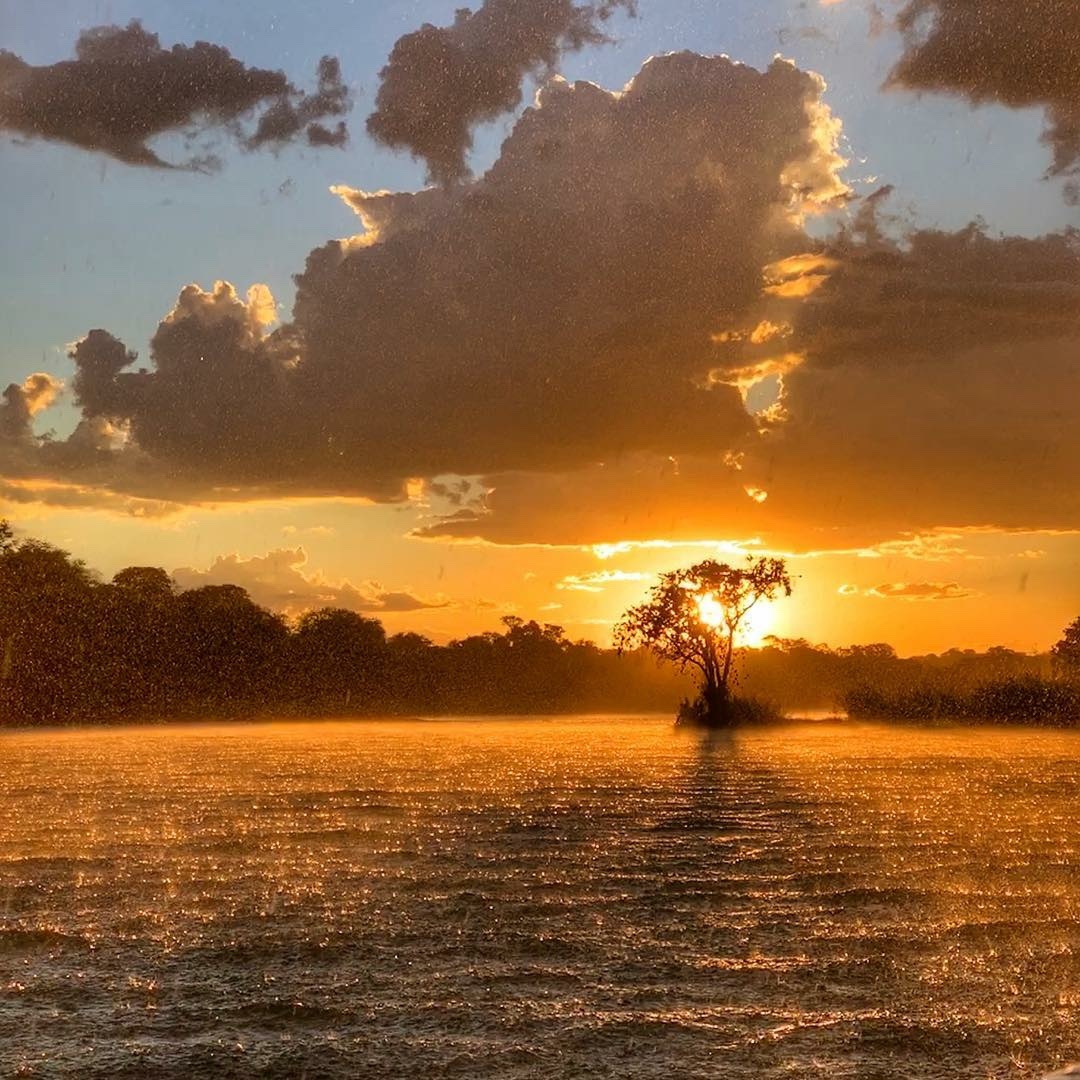 What kind of greater messages do you try to tell through your art?
In part, my art investigates why women wear headwraps in Zambia historically and in the modern world. The subject matter emphasises pride and confidence, beauty – the subject matter in this case being usually young women, and  more often than not, women with smiling faces. The colours speak to the vibrating power of the female soul and the eyes share the same hardship of being a woman today in a society dominated by men.
I want my portraits to be seen as a collective image of African women who have the power, courage and wisdom to follow their own goals.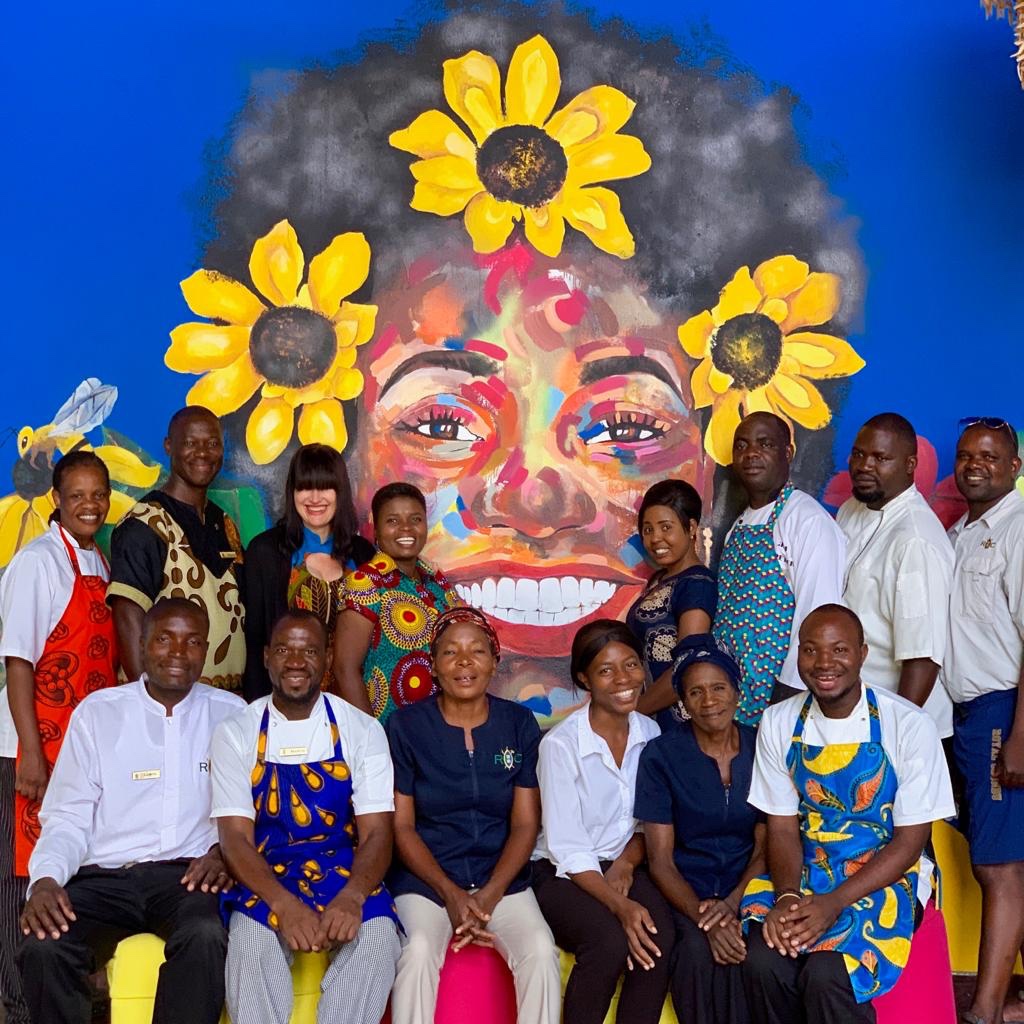 What do you have planned for the walls at Royal Chundu?
I have completed one wall in the restaurant at River Lodge, but for the others, I am still in the process of planning – for the wall by the pool side at River Lodge and in the restaurant at Island lodge. My mission has been to not run away from what I have been creating in my personal art pieces, so I decided to combine the two – the inspiration I get from the lodge and from my work. I want to show all that is African (Zambian), beautiful, proud, happy, peaceful and friendly about the lodge.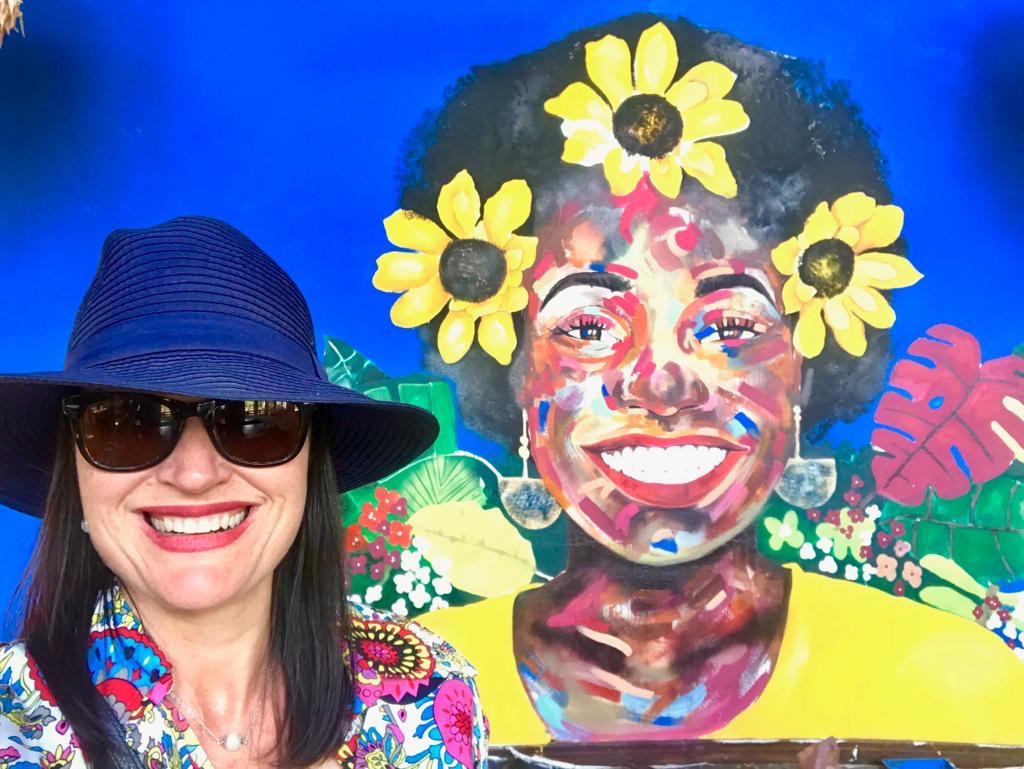 Most of the murals I have done in the past were more theme-based, and determined by the client. With the murals I am doing at Royal Chundu, it's themed but has more of a freedom to it as Tina, the owner, has allowed me to just express myself and do whatever I wish to with it. Which makes it easier and not too different from my studio process when am creating my personal works. Mostly I work alone I think it makes my work easy.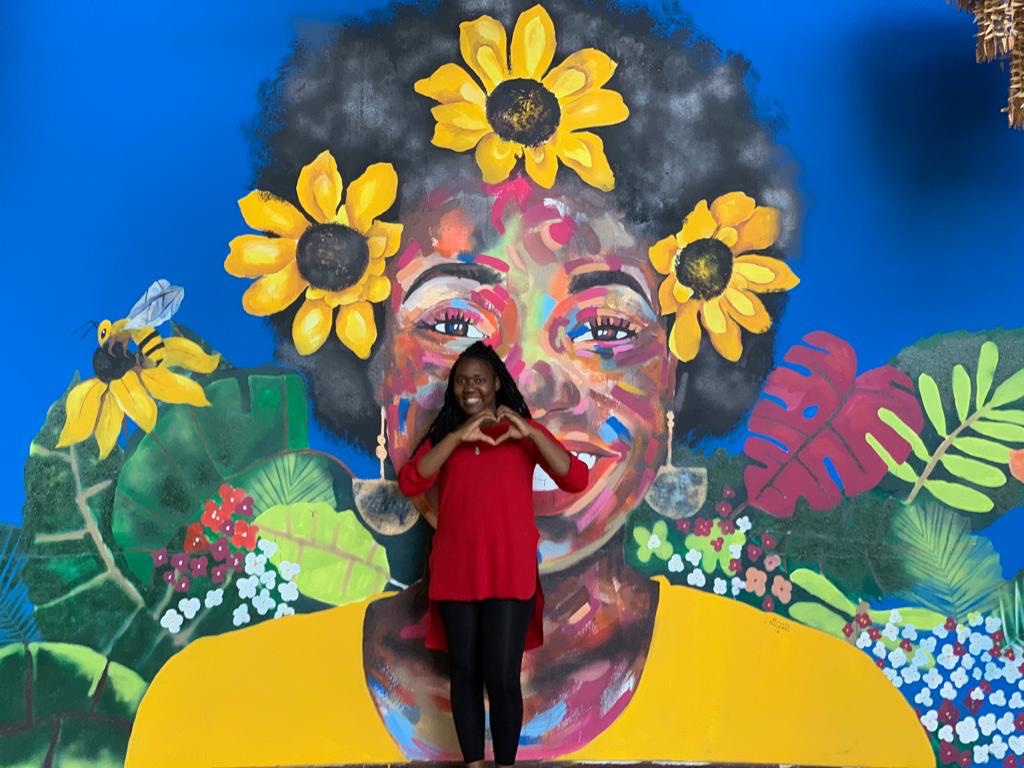 How does Zambia feature in your design for Royal Chundu?
Zambia features a lot in these murals. The fact that it's a Zambian artist who is doing it is enough. But also most of my subjects are Zambia and about the things I am seeing at the lodge during my stay here, like the leaves, birds, elephants etc. and also the colours are inspired by the lodge's Zambian fabrics and designs.
Top places to go to see local art in Zambia?
▪ Henry Tayali
▪ Lechwe Trust
▪ Start Foundation
▪ Temwani Gallery
▪ Modzi Arts
▪ Zeela Art Gallery
▪ Chaminuka
▪ Small Works Art Gallery